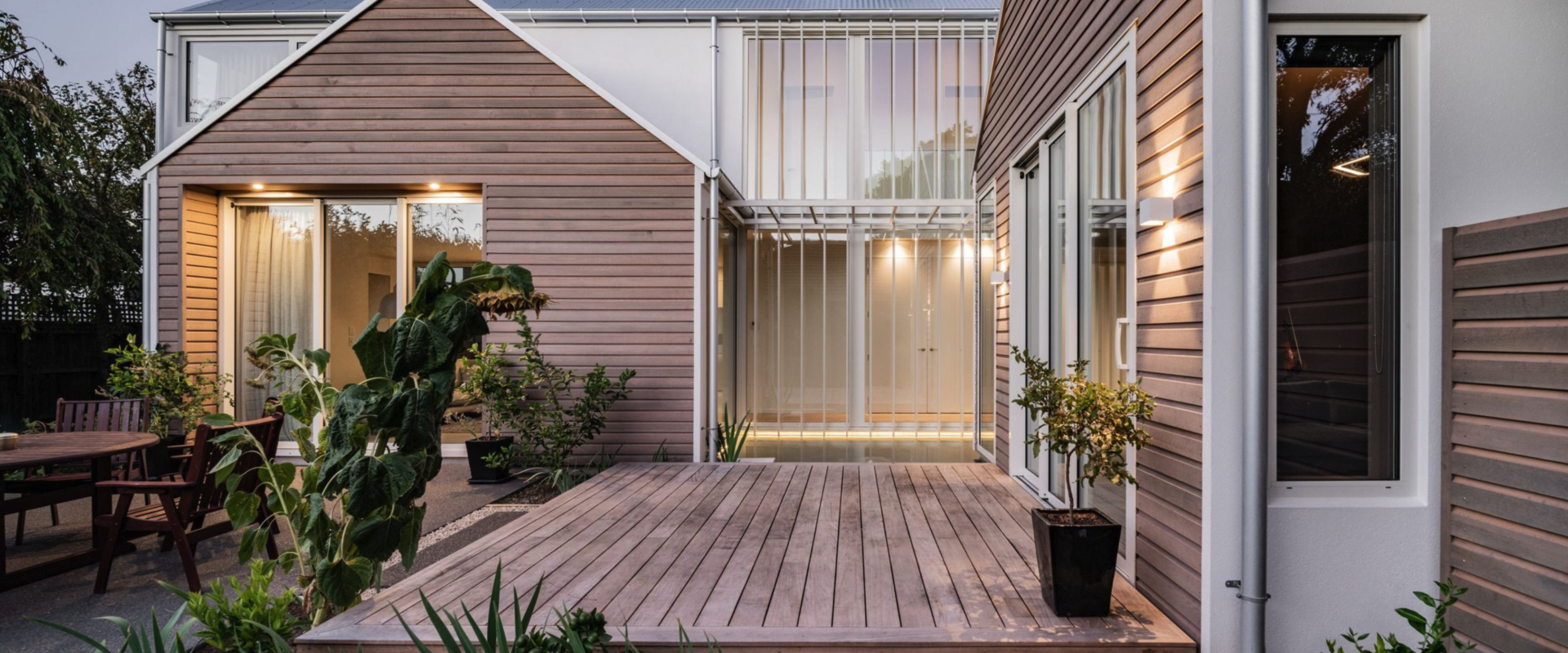 Cox Street Residential Home
Cox Street Residential Home
JSC Timber worked alongside Coll Architecture on a beautiful warm and inviting family home based in Christchurch that wraps around a centrally located reflection pond. The main aim of this forever family home was to set a welcoming scene for the owners with a neutral palette for them to express their design style over time.
For this project, Mitchell Coll specifically chose JSC's Alaskan Yellow Cedar for the exterior cladding for its even texture, straight grain and uniform lighter colour. Alaskan Yellow Cedar is a slow-growing, tough, solid tree and the hardest known Cedar, while also boasting exceptional longevity. It is considerably harder and denser than most commercial softwoods including Western Red Cedar, and therefore it is much stronger making it a top-class cladding material. Alaskan Yellow Cedar is very well known for its exceptional workability and inherent impact and decay resistance.
It has been so exciting to see this build come to life and we cannot wait to see the next one!
Products
Species
Architect
Coll Architecture
Year
2021
Photographer
Stephen Goodenough