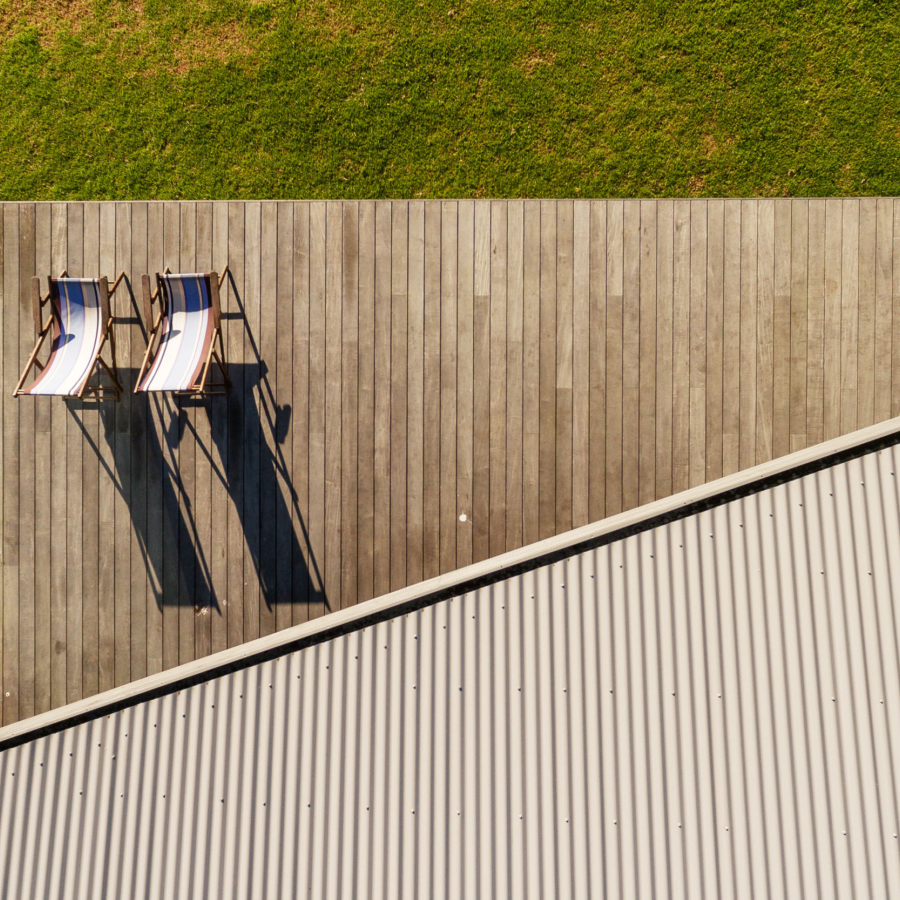 Vitex Decking
Hardwood Decking
Timber decking unlocks boundless design options and feature opportunities for your project, providing unique and natural extensions of your indoor living spaces that, with the right care and maintenance, will provide years of reliable performance and a timeless aesthetic.

Photo Credits: The Dart by John Irving Studio | Simon Wilson Photography 
---
Available Species
Ironbark
Spotted Gum
Vitex
Blackbutt
Cumaru
Garapa
Iroko
Kwila
Purpleheart
---
Scope of Use
JSC stock a wide range of exotic hardwoods that are Class 1 & 2 durability which allow for a range of uses such as residential & commercial decking & boardwalks. Many of these can also be used in conjunction with decking in handrails, posts, beams, screening, and pergolas which add to a great seamless and connected look. Please refer to the JSC Hardwood Decking guide for the latest guidelines. 
---
Our Projects
The solution for your project
---
About JSC's Hardwood Decking
JSC offers a wide variety of hardwood decking timber species, colours and grain types in both standard and custom profiles, to cater to any aesthetic, taste, or architectural requirement. Suitable for both residential and commercial applications, JSC Hardwood Decking can also be enhanced with anti-slip protection and our factory coating system, to increase the overall performance and longevity of the timber.
The JSC Hardwood Timber Decking range offers FSC 100% certified options alongside our most popular
specialty decking species and profiles.

Common sizes available: 90x19mm; 115x19mm; 140x32mm; 140x42mm.
---
---
Benefits of JSC's Hardwood Decking
Hardwood decks offer a range of benefits that make them a popular choice for outdoor spaces. Here's a list of some of the key benefits:
Durability: Hardwood's natural strength withstands heavy traffic and weather, ensuring long-lasting decks.
Longevity: With proper care, hardwood decks last decades, offering excellent value.
Natural Beauty: Rich grain patterns and textures enhance outdoor aesthetics.
Variety: Choose from species such as Purpleheart, Vitex, Garapa, Cumaru, Spotted Gum, Kwila, Iroko, and more
Resistant: Hardwoods' natural oils deter insects and decay, reducing the need for chemicals.
Age Gracefully: Over time, hardwood decks develop an attractive silver-grey patina without structural compromise.
Environmentally Friendly: All JSC decking options have been sustainably sourced.
Property Value: Hardwood decks add curb appeal and value to homes.
Natural Insulation: Hardwood's thermal resistance prevents excessive heat on the surface.
Anti-Slip: In addition to any hardwood decking product, we also offer an anti-slip protection system, designed to provide a simple yet effective means of achieving non-slip compliance and enhanced general safety. JSC SlipFree is manufactured specifically to provide durability and longevity, and can be used effectively in commercial, public works and residential applications, across a wide scope of materials.
Discover our different hardwood species offerings and consult the JSC team in choosing the best option for your project. 

---
Coatings
See how our coatings can transform and protect
Find Out More