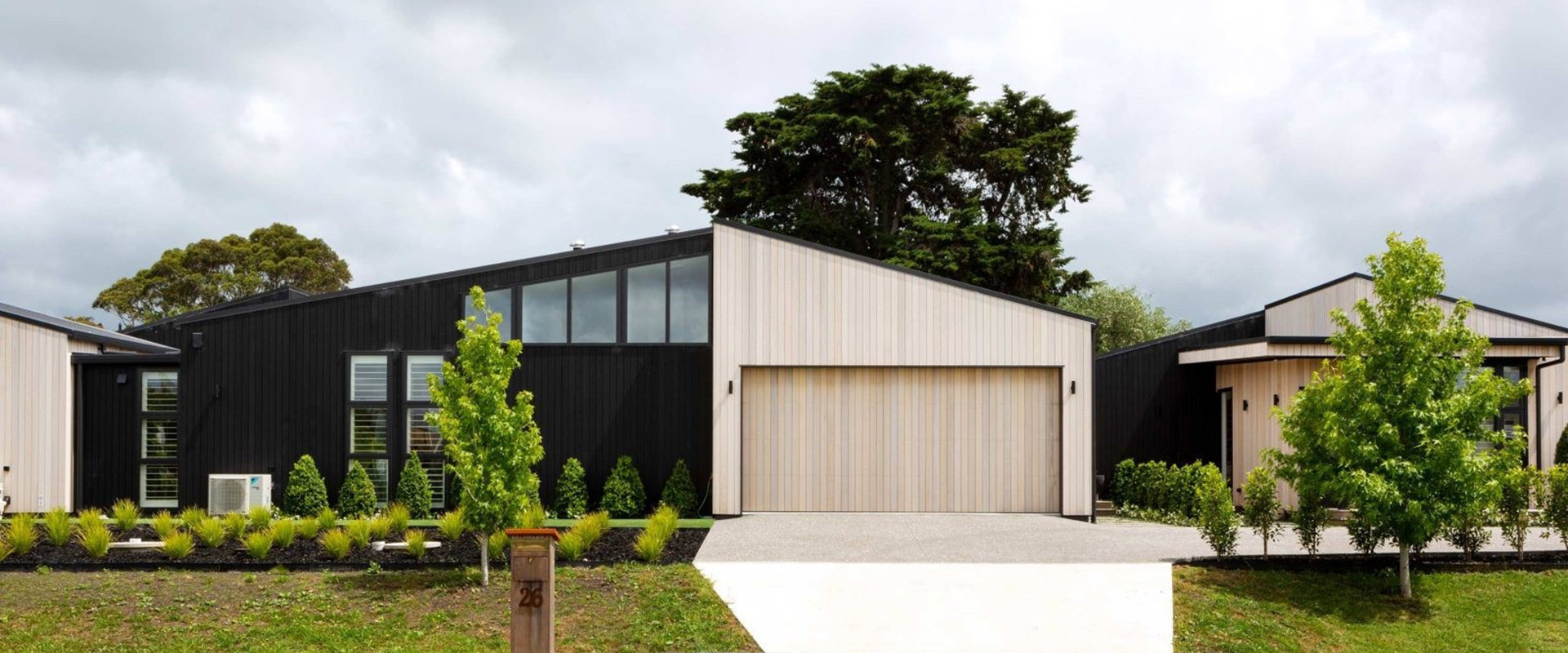 Lot 11 Matakana
We're excited to showcase this stunning home designed by DAA, featuring JSC Timber's Western Red Cedar cladding and interior panelling. The design includes a spacious main house and a mini house for guests, which was specifically designed to offer a self-contained space for friends and family to stay or even to rent out as a standalone property.
The mini house blends seamlessly with the main house and features a Cedar wall and an aluminium screen that creates a unique character. The covered deck and pool provide ample outdoor living space to enjoy the beautiful views of mature trees and lush greenery beyond the property.
Inside, the living space is bright and airy, featuring large glass sliders that lead to the outside. The kitchen and dining areas are perfect for entertaining, and there's even a secret door disguised in a Cedar-lined wall that leads to the garage. A second hidden door off the living space leads to the private wing of the house, which houses bedrooms, a bathroom, and a media room.
We are proud to have been a part of this exceptional project, which beautifully showcases the versatility and natural beauty of Western Red Cedar.
Kudos to DAA for an exceptional design that artfully blends functionality, beauty, and innovation!
Products
Species
Architect
DAA - Dorrington Atcheson Architects